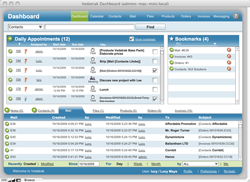 Vedatrak CRM
http://filemaker.suisolutions.com/products/vedatrak/

Vedatrak is a fully unlocked, web-accessible, modular CRM solution that helps you achieve virtually any customer management goal. This easy to use solution developed specifically for FileMaker helps you plan work, collect structured information about your clients, learn their needs and preferences and accumulate an organized record of your interactions. These activities serve to build long-term, prosperous relationships that will increase your customers' loyalty and your overall profitability.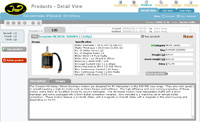 Scorpion Power System
Scorpion Power System was designed to facilitate the sale of brushless motors and speed controllers for model aircrafts. In addition to standard features for customer, product, order, invoice and shipment management, the system is completely integrated with the online store. This complete integration removes the need for an additional website management system; any changes made in FileMaker will automatically appear on the website and vice versa.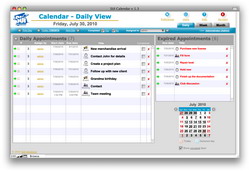 SUI Calendar
http://filemaker.suisolutions.com/products/sui_calendar/

SUI Calendar – a powerful tool to help plan events, meetings and tasks. It supports team interaction by allowing users to comment on each other's appointments. E-mail notifications, multiple calendar views and automatic user management are also included in this FileMaker component.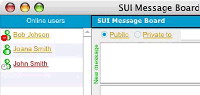 SUI Message Board
http://filemaker.suisolutions.com/products/sui_message_board/

SUI Message Board is a specialized messaging add-on designed for direct communication between team members working in a FileMaker network. Like a traditional message board, team members can post communication both publicly and privately.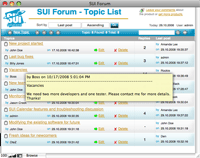 SUI Forum
http://filemaker.suisolutions.com/products/sui_forum/

SUI Forum is a FileMaker application that works like a traditional web forum. Team members can create topics and post messages while a designated moderator is able to edit and delete all postings within the forum.